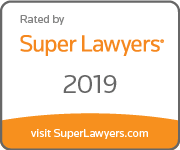 Veterans disability benefits are here to help veterans who suffered an injury or disease caused or made worse by their time in the military.
The process for making a claim for Veteran's Benefits can be a confusing one.  It is important that you know that your claim is being handled within the guidelines set forth by the Veterans Administration (VA).
In February, 2019 the VA introduced the Appeals Modernization Act (AMA).  Prior to February, 2019 pending claims were processed under what is known as the Legacy System.   Therefore, depending on the age of your claim, there are different ways to handle protecting and pursuing your VA service-connected disability claims. It is important for you to determine whether your claim is one being  handled through the AMA or the Legacy System.
An injured Veteran should apply for service-connected disability benefits as soon as possible, even if it has been many years since active duty, a Veteran may still be eligible for benefits. Below, please find a brief guide on the process of filing your application.
Filing a VA Disability Claim Step One:
Determine if you may be eligible for VA disability compensation:
You may be eligible to receive VA disability benefits if you have a current illness or injury (known as a condition) that affects your body or mind and you meet the requirements listed below.

The following must be true true. You:

Served on active duty, active duty for training, or inactive duty training, and
At least one of these must be true. You:

Got sick or injured while serving in the military—and can link this condition to your illness or injury (called an in-service disability claim), or
Had an illness or injury before you joined the military—and serving made it worse (called a aggravated preexisting condition disability claim), or
Have a disability related to your active-duty service that didn't appear until after you ended your service (called a post-service disability claim).

If you meet the minimal thresholds outlined above the next step is to gather your evidence and apply.
Applying for Veterans Disability Step Two:
There are several ways a veteran can apply for benefits:
If you have never filed for a VA service-connected disability claim, you must file VA Form 21-526ez.  You should apply for this benefit and access VA Form 21-526ez by doing one of the following:
You can apply online for veterans disability benefits using the Veterans On-Line Application (VONAPP).
To apply by mail, complete Application for Veterans Compensation and/or Pension, which can be found at the VA Forms Website, and send it to your local VA office.
You can apply by phone by calling 800-827-1000. If you are deaf or hard of hearing, call the TDD line at 800-829-4833. If you live outside the U.S., call 412-395-6272.
You can visit your local VA office (Department of Veterans Affairs).
If you have previously filed a claim for service-connected disability benefits and been denied, you should contact a Veteran's Benefits Attorney to help you re-open or start your claim anew.
What if my Claim for Service-Connected Disability was Denied? What Can I Do?
If you have filed for a VA service-connected disability in the past and you have been denied or you have been approved for benefits but disagree with the rating awarded to you by the VA, contact Tabak Law to assist you in getting the service-connected disability benefits properly rated.  We will file an appeal on your behalf and fight for the correct disability rating  VA service-connected decisions are time sensitive.  You should contact Tabak Law immediately to continue your claim and fight for your benefits.  Different appeals processes exist for Veterans within one-year of filing of an initial benefits claim versus Veterans who filed claims more than a year ago.  Additionally, there may be different benefits available to you based on your marital status and number of dependents.
What if my Disability Award was Approved but the claim itself was Underrated? What Can I Do?
File an Appeal

When you file an initial claim with Veteran Affairs for service-connected compensation, VA will issue a rating decision either granting or denying your claim.  If VA grants your claim, the rating decision will also include an effective date and a disability rating.
If you think the disability rating VA has assigned is too low,or the effective date is incorrect, you have one year from the date of the notification letter you received to dispute the rating. If it has been more than one year since the date of your grant for service-connected disabilities, a different process may be available to you to obtain a proper rating.
Tabak Law can step in and work on your behalf so you can be assigned the disability rating you deserve.

File a Claim for an Increased Rating

At Tabak Law we oftentimes see that Veterans do not want to dispute their rating or initially believe it to be fair only for their issues to continue to get worse. So what if  you no longer believe your rating is accurate?
There other options available to you as well.  A Veteran Benefits Attorney can help you to determine whether you may be entitled to a claim for secondary service-connected disability – when a service-connected disability has caused an additional disability- or additional benefits such as Special Monthly Compensation, Bilateral Ratings, and others.
You may likewise be qualified for Total Disability Based on Individual Unemployability (TDIU) if your incapacities have compounded to the point that they keep you from performing mental or physical work. Again, this is where Tabak Law can step in.
Have Questions? Call 844-432-0114 to Get Help from A Skilled Attorney at Tabak Law
The VA system is complicated and difficult to navigate. It can be frustrating to do it on your own. The team at Tabak Law is here to help you. We have helped thousands of disabled Vets get the benefits they deserve.
If you think your VA disability rating is too low and believe you are entitled to a higher disability rating, we may be able to help. Call us for a free evaluation: 844-432-0114.
Thank you for your service.