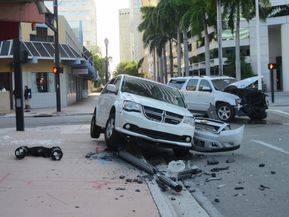 Wisconsin's Personal Injury Attorneys
An accident can have a lasting effect on your life that extends past the pain and suffering, it can cause financial, emotional and spiritual stress for your whole family. That's why working with an experienced personal injury attorney is critical. Your Attorney can fight for you — protecting your interests and maximizing the compensation you receive.
At Tabak Law, LLC, our personal injury attorneys have the experience, knowledge and skill to help people who have been injured in many different types of accidents, including:
Car accidents
Truck accidents
Motorcycle accidents
Dog bites
Slip-and-fall accidents/trip-and-fall accidents
Accidents at school
Attacks on another's property
Swimming pool accidents
Accidents in the workplace/construction and industrial accidents
Attorney Fred Tabak has been representing personal injury claims in Wisconsin for more than 40 years, so he understands how a personal injury can affect your life. At Tabak Law, LLC, our clients have sustained a broad range of injuries — from minor injuries that leave bruises and aches, to broken bones and catastrophic injuries such as spinal cord injuries, paralysis and traumatic brain injuries.
No matter how seriously you were hurt or how your life was affected, we can help. We start by having a confidential consultation about the accident and how it affected you. We will then explain the outcomes that others have experienced in similar situations and will talk with you about your legal options. Depending on the facts of your case, you may have several options. We discover which one is right for you and pursue it fully.
Speak With A Personal Injury Attorney Today!
For a free consultation about your personal injury, contact one of our personal injury attorneys at our Milwaukee area law office by calling (414) 351-4400 or
contacting us online
. We know that it's not always easy to get to an attorney, so we offer home and hospital visits for your convenience.