Two attorneys here at Tabak Law were recently named to the Rising Stars list for 2020 by Super Lawyers, a top ratings service for law firms and attorneys.
Attorneys Alex E. Eichhorn and Lauren J. Zwirlien were both selected after going through the vetting process installed by Super Lawyers. Each year, no more than 2.5% of attorneys in the state of Wisconsin are selected by Super Lawyers.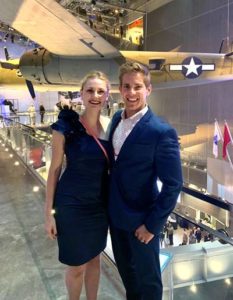 The Rising Star designation is specific to attorneys who have been practicing law for under 10 years or who are under the age of 40.
"I'm pleased to share that Attorney Alex E. Eichhorn and Lauren J. Zwirlein have been selected as Super Lawyers – Rising Stars for 2020," said Fred Tabak, Founder and Attorney at Tabak Law. "We are extremely proud that two attorneys from Tabak Law have received this distinguished honor for 2020."
During the selection process, Super Lawyers uses a multiphase approach that includes a statewide survey of lawyers, an independent research evaluation of candidates and peer reviews by practice area.. Having two lawyers selected from the same firm speaks highly of the standards Tabak Law sets for its attorneys.
"I am very happy and honored to receive this recognition," added Zwirlein. "Everyone's support means a lot to me."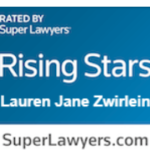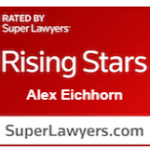 Tabak Law focuses on the service areas of social security disability, veterans' benefits and worker's compensation. The firm has an outstanding reputation in Wisconsin and throughout the nation due to its professionalism and results.
To get in touch with the professionals at Tabak Law, call 844-432-0114 or fill out a form on this site.