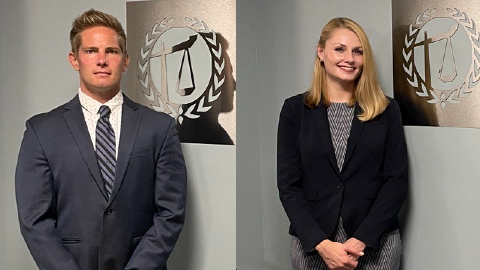 For the second year in a row, two attorneys at Tabak Law have been selected as Rising Stars by Super Lawyers, a top rating service for law firms and attorneys.
Attorneys Alex E. Eichhorn and Lauren J. Zwirlein, both partners at Tabak Law, received the distinction after receiving it last year as well. Alex works primarily with workers' compensation, while Lauren handles social security disability claims. 
Each year, Super Lawyers selects attorneys throughout the nation to represent its annual Rising Stars class. To be eligible, an attorney must be under 40 years of age and have practiced law for less than 10 years. Each year, no more than 2.5-percent of attorneys are selected in the state of Wisconsin.
The selection process for Super Lawyers is in-depth and includes a statewide survey, an independent research evaluation of candidates, and peer reviews by practice area. Having two attorneys selected from the same firm speaks to the culture that Tabak Law cultivates. 
Jim Brzezinski, the primary shareholder of Tabak Law, is proud to have Alex and Lauren on staff and helping clients with their needs.
To get in touch with the professionals at Tabak Law, give them a call at 800-245-1430 or visit the firm online.