With summer starting to come to an end, we look toward to exciting fall activities in our home area of Milwaukee. But before that, there is one more big weekend of the summer ahead – Labor Day weekend. The weekend is traditionally recognized as an active one in Milwaukee, and we hope to see everyone out and about.
Check out some of the great 2019 Labor Day weekend activities in the Milwaukee area that we have compiled for you.
Milwaukee Rally at Harley-Davidson
The five-day rally that has taken place since 2002 will take place outdoors at Harley-Davidson. The event includes test rides of new 2019 bikes, stunt shows, music and refreshments.
Laborfest
This event starts with a parade which includes Harley-Davidson motorcycles, classic cars and more. The parade ends at the Henry Maier Festival Park at the Summerfest grounds. The event will then proceed with displays from the union industry, with raffles and prizes, a car show, live music and refreshments.
St. Francis Days
Taking place in Milton Vretenar Memorial Park in St. Francis, this four-day gathering includes everything from martial arts demonstrations to polka music to a petting zoo for the kids. There is also live music nightly and the city's largest parade. Food is a highlight as well, with fish fry, rib dinner and other items.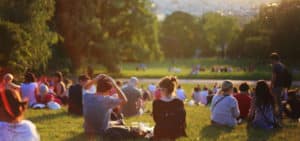 Big Gig BBQ
Barbecue fans will assemble at the Summerfest grounds on Sunday as barbecue restaurants will assemble to serve food and display tasting options. There will also be live music, games and a rib cooking competition.
Maxwell Street Days
Located in Cedarburg, this event has been running for 50 years and is highlighted by a huge flea market at Fireman's Park near downtown Cedarburg. This event is held at various times of year, but the Labor Day event is a well-known and attended version. Nearly 600 vendors will sell antiques, crafts, produce, art and more.
Third Ward Art Festival
If you're looking to experience local art, Milwaukee's historic Third Ward is the place to be over Labor Day weekend. Art will be on display from nearly 150 local artists, including jewelry, sculptures, pottery, photography and more. The art will be available for sale as well.
Wisconsin Highland Games
Held at the Waukesha Expo Center, the Wisconsin Highland Games will celebrate cultures of the Brithis Isles and Celtic nations. There will be highland dancing, ax and knife throwing, piping and drumming, stick fencing and even dogs available for petting. Running from Friday afternoon to Sunday night, the event will also include live music and drinks.