You were hurt at work. You reported the injury to your employer, sought medical attention, and filed a workers' compensation claim. You did everything right. Yet, your claim was denied.
The above scenario happens to many Wisconsin workers. Even though it seems obvious that you should be approved for workers' compensation benefits to help compensate you for lost wages, medical bills, and suffering, your claim was still denied. Don't lose hope – many workers that were initially denied benefits ultimately can get approved. It starts with appealing the workers' compensation claim denial.
How do I appeal my Workers' Comp Denial in Wisconsin?
There are many reasons your workers' comp claim may have been denied. Unfortunately, many of those reasons are due to user error – from not submitting paperwork on time or correctly to not having the proper medical records. Due to this, it's important to get a Wisconsin workers' comp attorney on your side the moment that you receive the denial letter from the insurance company or your employer.
Submitting a claim can already be confusing, but the appeals process is even more complex. Having an attorney that understands the ins and outs of the legal process with a workers' compensation claim appeal is key. For example, if you fail to present specific evidence at the initial stages of your appeal, you may not be able to present that evidence later on. A simple procedural error could cause you to lose your appeal if you try to do it alone.
Wisconsin Workers' Compensation Initial Appeals Hearing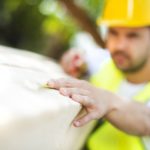 After you or your attorney requests the initial hearing from the Workers' Comp Division of the Wisconsin Department of Workforce Development, an Administrative Law Judge will hold a hearing regarding your claim denial. If you do not have a Wisconsin workers' compensation attorney representing you at this hearing, you will be encouraged to do informal mediation to try to come to an agreement with your employer or the insurance company. This can be very difficult if you do not have a lawyer present, and many people end up settling for an amount that isn't reflective of the hardships they've endured from being out of work.
If no settlement is reached, a pre-hearing conference will be scheduled. Here, you will need medical evidence that supports your workers' comp claim. This is especially crucial if the denial of your claim is related to your condition being related to work.
Workers' Comp Administrative Law Judge Denial
If your workers' compensation claim was denied by an administrative law judge, you will need to act on it in 21 days if you do not agree with the decision. This appeal will first be given to the Labor and Industry Review Commission.
An appeal should be filed with this commission that explains the reasons that you disagree with the judge's decision – this can be done online or directly in Madison. Offices of the Workers' Compensation Division in Madison, Milwaukee, and Appleton may also receive a petition.
Lastly, if the Labor and Industry Review Commission denies your claim and you still disagree, you can appeal to the Wisconsin Circuit Court. At this point it becomes more of a law question, meaning a lawyer is almost certainly necessary to discuss the situation with.
Reaching a Wisconsin Workers' Compensation Compromise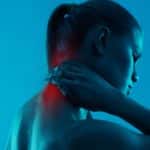 In many cases, a compromise is reached between you and your employer or the insurance company regarding your workers' compensation claim appeal. Again, having an attorney involved is crucial, as you will want to make sure the offer is fair and reflective of your situation.
An attorney can also review the fine print so that you fully understand any rights you may be giving up in regards to your claim and all concessions that may be present. Agreeing to a compromise likely means that your workers' compensation claim ends there, so if new health issues arise later, you will be on the hook for them.
Trusted Workers' Comp Attorney for Wisconsin Residents
At Tabak Law, we have worked on workers' compensation claim appeals for many years, and have a plethora of success stories. If you have been denied, get in touch with us before making any other action. We can help you through the entire process and give you the best chance to receive the benefits that you are entitled to.
Call our winning team today risk-free at no-cost at 844-432-0114 or fill out a form on this page.