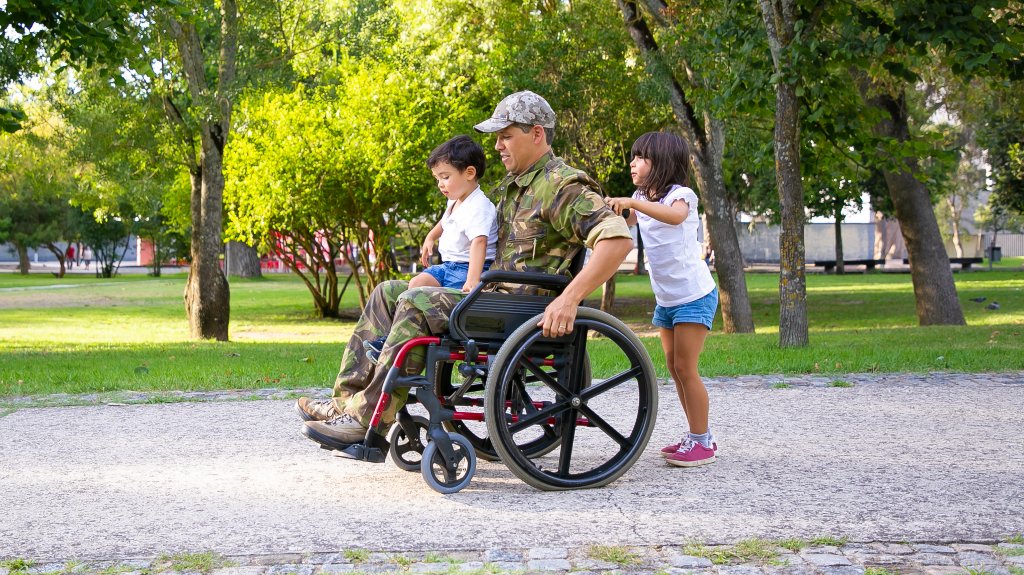 Health is rarely something that is consistent, and the same can be said about medical conditions. Many types of conditions are either in a state of healing or worsening, depending on the condition. If you have a medical condition that is tied to your military service, and your feel that your condition is worsening, then you may be eligible for a rating increase and the increased benefits that come along with it. Learn how to apply for a veteran's disability rating increase from Tabak Law.
Filing For an Increase in Your VA Disability Rating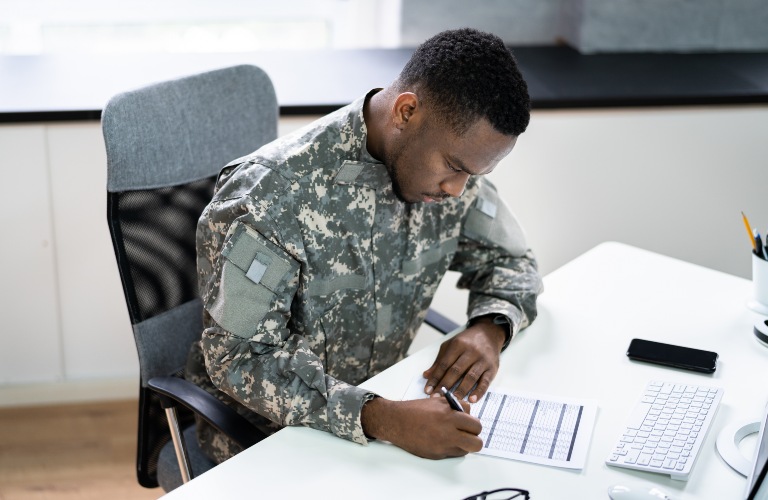 You can actually file for an increase in your disability rating online through VA.gov. Specifically, you will be filling out Form 21-526EZ. This form should only take about 25 minutes to fill out. If you need assistance, you can reach out to your regional VA office or call 1-800-827-1000.
Once you have finished the form the VA will review your claim. This can take some time and is largely dependent on their current caseload, how long it takes them to gather medical evidence, and the nature of your claim. As such, it can be hard to predict. Once the VA does make a decision, you will receive it by mail.
Additional Forms to Fill Out
If you have any medical information with a private doctor, then you will want to submit Form 21-4142. This will authorize any doctor to share information with the VA. Even if you don't have information with a private doctor that you think is relevant to your medical condition, it still may not be a bad idea to have this form on file.
---
What Affects Your VA Disability Pay?
What if You Get Denied For a Rating Increase
With any decisions that the VA makes in regard to your medical condition or conditions and your disability rating, you can appeal and you should appeal. In fact, this may be the best time to get a lawyer involved so that you can have a better chance at getting the disability benefits that you should be entitled to. You typically only have 1 year to file for this type of appeal.
Read More: How Much Will VA Benefits Increase for 2023?
Get a Lawyer's Assistance for VA Benefits Help
In fact, you should NOT trust a lawyer that is willing to take your case before you have received a denial of some kind as it is illegal for lawyers to accept any payment for any services provided before the regional office has issued a decision.
Most law firms, including Tabak Law, operate on a contingency fee. In other words, we only charge you if you win, and even then, we only charge a portion of your back pay. If any lawyer ever offers a contingency where they earn a portion of your future benefits then you should know that this is an illegal practice as well. Tabak Law works hard for the veterans that count on us, and we are ready to work hard for you. Reach out to us for a free consultation today!
Nothing posted on this website is intended, nor should be construed, as legal advice. Blog postings and site content are available for general education purposes only.