Waiting for a hearing for your social security disability case can be difficult. After all, you are likely counting on a SSDI claim approval to provide the funds needed to live a normal lifestyle. The waiting time, and the unknowns that come along with it, can be frustrating. But is there any way to expedite your social security disability hearing?
How to Expedite Your Social Security Disability Hearing
Dire Need Letter
If you are in dire need of benefits quickly, you may have the ability to bump up the date of your SSDI hearing if you can prove it. For example, if you are unable to pay for critical medications, in danger of losing your home, or have another dire life circumstance, you have the option of sending a "dire need" letter to the hearing office.
The best route to go in this scenario is writing a short, concise letter that provides exact detail of your situation. Supporting evidence such as copies of eviction notices, letters from a doctor, and others will help your case.
While there is no guarantee of this causing your case to be heard sooner, it certainly won't hurt your chances.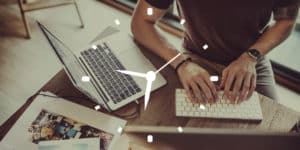 Congressional Inquiry
A sometimes powerful tactic to get your social security disability hearing bumped up is to contact a local congressman or senator in the hopes of getting them to launch a congressional inquiry. This happens when the congressman or senator calls or writes the hearing office on your behalf.
There have been positive examples of this tactic working, but getting a congressman or senator to agree with your needs and take action is certainly no guarantee.
On-the-Record-Review
Requesting an on-the-record review from the hearing office has potential to bump up the date of your hearing as well. Basically, you are asking that your case be reviewed prior to the hearing, and if this happens, any dire need letter or other findings that come forward during the review could cause the hearing to be expedited.
There is even the possibility of a case being approved without the need for a hearing with an on-the-record review. But again, for this to be granted, there needs to be compelling evidence within the claim, a dire need letter and supporting documentation to force it to happen.
Attorney Advice
As with every social security disability case, getting an attorney involved early to assist you in the steps along the way – including potentially getting the SSDI hearing expedited – is a wise choice. Tabak Law, based in Milwaukee, handles SSDI and SSI cases all over the country with a long list of successes. Get in touch with a professional today risk-free by calling 844-432-0114.