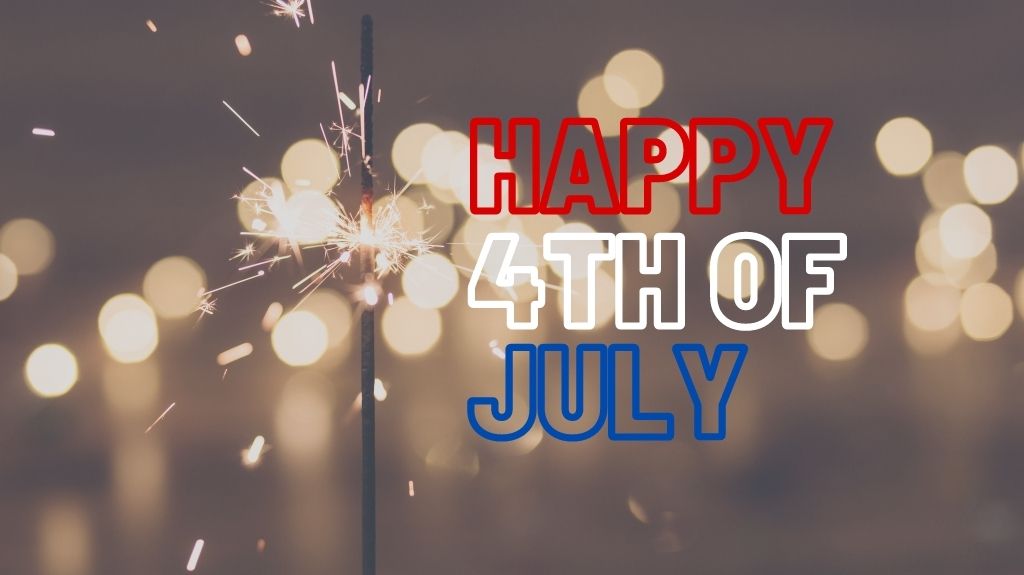 You can't miss the Fourth of July Fireworks. Check out our list of Milwaukee area Fourth of July Fireworks for 2023. Not only have we highlighted a few of the best fireworks shows including the Milwaukee Lakefront Fireworks. We've also included several other events happening on 4th of July weekend in the Milwaukee area as well!
Milwaukee Area 4th of July Firework Times and Dates
Milwaukee Lakefront Fireworks
Date: July 3
Time: 9:30 p.m.
Every year on the Milwaukee lakefront, the city puts on a good show. The fireworks will be set off from barges out in Lake Michigan. One of the best places to watch is right from Veterans Park. The show is expected to last for 30 minutes, and parking opens up on the lakefront as early as 6 a.m. Parking is free but is on a first come first serve basis, so consider making the trek to the lake early.
West Allis Fireworks
Date: July 4
Time: 9:30 p.m.
West Allis has a show going on with live music from Failure to Launch starting at 8:30. You can park at the Nathan Hale High School Athletic Complex for $10 per car or $5 per motorcycle and all proceeds will go to the high school's booster clubs. There is also a parade earlier in the week on July 1st at 10 a.m. that runs down Greenfield Avenue starting at 77th and heading East.
Greenfield Fireworks
Date: July 4
Time: 9:45 p.m.
The Greenfield fireworks will best be viewed from Konkel Park where there is a whole day of fun and festivities that begins as early as 11:00 a.m. when the grounds and vendors open. Throughout the day there will be various events including a Miss Greenfield pageant, a bike decorating contest, and even a Parade at 12:15 p.m. that leads to the park from 68th and Layton Ave.
Wauwatosa Fireworks
Date: July 4
Time: 9:15 p.m.
The festivities begin with a parade, but this year, due to construction, the route is a little different. It will leave from Hoyt Pool at 9:00 a.m. and head north on 92nd before turning right on North Ave to end at 80th Street. Hart Park will feature activities starting at 1:00 p.m. with music at 7:00 p.m. ahead of the fireworks. You won't want to miss out.
---
Does SSDI Vary From State to State?
Other 4th of July Events Happening in the Milwaukee Area
Old World Wisconsin
Old World Wisconsin is always a great time but they will be having a special Fourth of July weekend with historic games, a brass band concert, a picnic, and a pie-eating contest. The Independence Day festivities will be going from July first through the second from 10:00 a.m. to 4:00 p.m.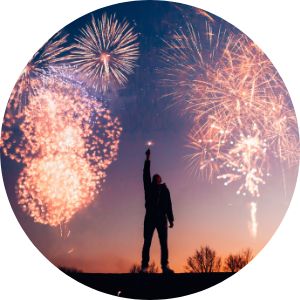 Fireworks Kite Festival
Want to see giant kites in flight? Perhaps you or your kids want to give kite flying a try with a free lesson. You can bring your own kite or purchase one at the Gift of Wings kite store. This event will take place at Veterans Park from 11:00 a.m. to 7:00 p.m. on July 3rd.
Park Events
Many of the parks in the Milwaukee county parks system will be hosting their own events and activities. There is likely a park near you that has something going on. Milwaukee County parks with Fourth of July activities include Alcott, Enderis Playfield, Gordon, Humboldt, Jackson, MLK Center, Lake, Lincoln, Mitchell, Noyes, Washington, and Wilson Park.
---