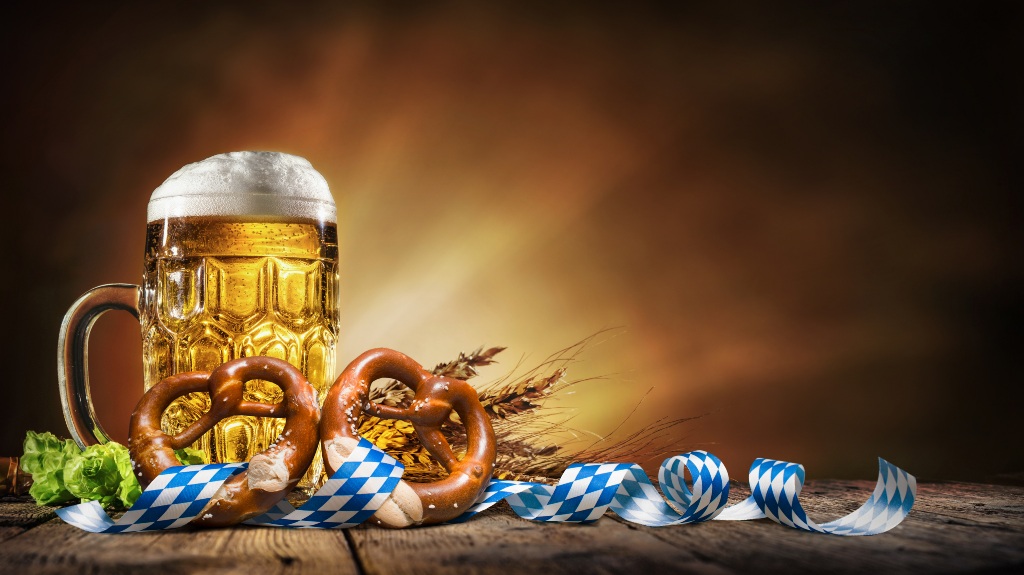 Are you looking to try some local beers, experience some German culture, and get into Oktoberfest? Tabak Law has put together a list of our favorite Oktoberfest 2023 Events in Milwaukee. You won't want to miss out on these.
Top Oktoberfest of 2023 in the Milwaukee Area
There is so much going on in the Milwaukee area for Oktoberfest, but we tried to keep our event listing down to the big ones that you don't want to miss. There will also be pub crawls and events at most local bars so don't forget to check in with your favorite bars and restaurants too.
---
How Much Could SSDI Increase in 2024?
Milwaukee's Original Oktoberfest
When: Thursday-Sunday September 1st-October 8th
Where: Heidelberg Park at the Bavarian Bierhaus
Address: 700 W. Lexington Blvd., Glendale
Admission: Free to $10
For over 60 years, this Oktoberfest celebration has been going on, and it shows no signs of slowing down. Every weekend in September and the first weekend in October, you have food, drinks, live music, and more all with a German twist to look forward to. Thursdays and Sundays entry is free, Fridays are $5, and Saturdays are $10.
Waukesha's Oktoberfest
When: September 22nd and 23rd
Where: Frame Park
Address: 1150 Frame Park Drive, Waukesha
Admission: Free
You can expect beer, live music, chainsaw wood carving, and maybe even find yourself staring at a live statue. The beer will be free while it lasts and there will even be free cake available on Saturday. On Friday, the event opens at 5 p.m., and on Saturday it opens at noon giving you two great opportunities to join in on all the German fun.
Germantown Hunsrucker Oktoberfest
When: September 23rd and 24th
Where: Dheinsville Historic Park
Address: N128W18780 Holy Hill Road, Germantown
Admission: Free
The Germantown Historical Society is putting on an event to remember. With free admission and parking, you don't have a reason to miss out. There will be a performance on Saturday by Copper Box as well as a Dheinsville Dachshund Dash that benefits the Washington County Humane Society. Sunday you won't want to miss the car show either.
Wisconsin Brewing Company Park Oktoberfest
When: September 23rd
Where: Wisconsin Brewing Company Park
Address: 1011 Blue Ribbon Circle N, Oconomowoc
Admission: $45
With the price of admission you get unlimited beer samples and a commemorative tasting glass. Want more? How about a VIP package for $65 that includes early admission, a brat bar, and more. If you intend on being the designated driver, then you can get in for just $15 and still get unlimited soda and water. There will also be food trucks and more.
Oktoberfest of Greater Racine
When: September 28th-October 1st
Where: Franksville Craft Beer Garden
Address: 9614 Northwestern Ave., Franksville
Admission: Free
Presented by the Lakefront Brewing Company, you'll get to try 24 craft beers on tap with a pig roast, food trucks, hammerschlagen, and more. It's a family-friendly event with yard games and live music. You will not want to miss out on what is the largest Oktoberfest celebration in the Racine area.
Milwaukee Oktoberfest
When: October 6th-8th
Where: Cathedral Square Park
Address: 520 E Wells St, Milwaukee, WI 53202
Admission: Free-$2 Wristband Fee
This year, the Milwaukee Oktoberfest celebration is moving back to Cathedral Square for the first time since 2015. You'll find local Oktoberfest beers, authentic German food, dancing with live music, a craft fair, and more. This is one of the last Oktoberfest events in the area making it a perfect way to round out your Oktoberfest season.
---
Need Help With Your SSDI Benefits? Reach out to Tabak for a Free Case Review!