For anyone who is unable to work, social security disability payments can be crucial to maintaining a quality of life, or even being able to get by. The amount that each individual is eligible to receive varies on a variety of factors.
In 2020, the average monthly payment for someone receiving social security disability was $1,258. But again, the amount of money received from the Social Security Administration varies on disability and situation. The amount actually received will fluctuate, with the maximum for 2020 being $3,011.
Social Security Disability Payment Amounts for 2021
Every year, the amount that is eligible for new recipients and those receiving regular payments is analyzed for COLA, a cost of living adjustment. Normally, the amount goes up slightly to coincide with cost of living changes that happen due to increases in housing, food prices and many other areas due to inflation.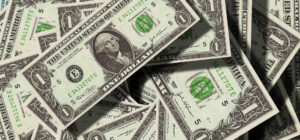 The social security disability payment amount for 2021 is actually expected to tick just slightly higher, at a 1.3 percent increase. This comes after a near 10-year average increase of 1.6 percent in 2020, following a larger 2.8 percent increase in 2019.
Given this adjustment, the 2021 average monthly payment for social security disability will be $1,274. The maximum social security disability monthly payment will then settle in at $3,050.
The Social Security Administration bases the COLA on the Department of Labor's consumer price index. Over the last 10 years, the social security COLA has averaged 1.4 percent. Conversely, the COLA for social security benefits was averaged around 3% per year from 2000-2009.
The expected lack of a COLA increase in 2021 is significant following some other low years, since these benefits have lost around 30% of their purchasing power since 2000.
While the final numbers for the 2021 social security disability payments won't be officially released until fall, all signs right now point to a lack of an increase in benefits.
For more information on social security disability benefits, or if you have been denied benefits, call the professionals at Tabak Law at 844-432-0114.