When it comes to supporting our troops, we've always believed in going the extra mile here at Tabak Law. That's why in addition to providing veteran's benefits attorney services in Milwaukee and the surrounding areas, we also are happy to get involved in various other causes to help our armed service members.
This coming Saturday, April 28, we are sponsoring the Kenny Chesney Tailgate for the Troops event at Miller Park in Milwaukee that coincides with the Kenny Chesney concert at the venue. The idea is for individuals at the event to come out and help the USO of Wisconsin stock their newest service truck with items of need that will go to our troops training at Fort McCoy.
The event will be hosted by KTI Country and begin at 10 a.m., and all are welcome to stop by and assist in the cause.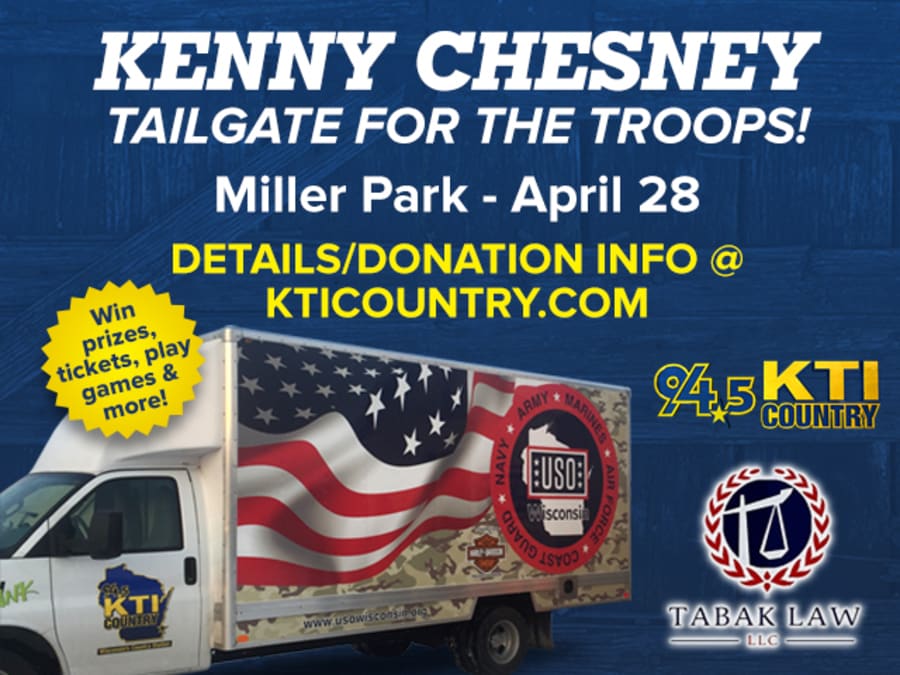 The main objective is to get items to our troops, including "grab and go" snacks such as beef jerky and granola bars and other individually wrapped items. A full list of items can be found here. But in addition, there will be many fun things to do for those already enjoying themselves at the concert tailgate, including games, prizes, an up close look at some new military rides, and more. A few lucky individuals may even have a chance to snag some last-minute tickets to watch Kenny in person.
Seeing our impact with veterans on a daily basis while helping with veteran's benefits claims – whether providing assistance to those who were denied, or providing free advice on the next steps – is truly remarkable. We were also proud to recently help support an honor flight for local Vietnam veterans. The tailgate event coming up on Saturday is just another way we felt we could help support our service members.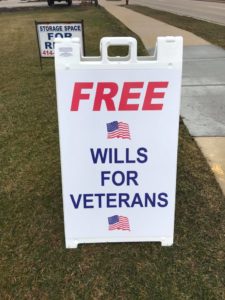 Another less-known service we offer at Tabak Law is free wills for veterans at our Milwaukee office. There is no catch to this service – we are just pleased to be in a position to assist.
If you have more questions about everything we offer for veterans – or if you or someone you love is struggling with receiving their benefits, please don't hesitate to give us a call at 844-432-0114.
And we hope to see you this Saturday at to help pack the USO trailer!