When it comes to lawyers for veteran's benefits in Milwaukee and Wisconsin overall, Tabak Law prides itself on being among the leaders in the field. With many years of experience, Tabak has provided veterans hope for their futures by clearing the way for many to receive benefits that they never thought they would be able to secure.
Veterans Lawyer for Knee/Hip/Back Issues Wisconsin
Some of the most obvious conditions veterans suffer from that qualify them for benefits include:
Service-related injury
Mental condition linked to service-related trauma
But in addition to the most well-known conditions, there are often secondary medical conditions that can ultimately cause a veteran to receive benefits – even if the initial condition did not. The key to this is proving a service-related link to the first condition and the resulting secondary condition.
One of the most prominent examples of a secondary condition that may qualify a veteran for benefits is back problems. During their time in the service, they may have suffered a knee or hip injury that was serious, but didn't completely impede their ability to walk. The veteran may have not applied for veterans' disability benefits or had been denied due to the nature and severity of the injury.
Through the years, this knee, hip or general injury may have affected how they walk, which ultimately led to severe back issues. Since the first injury was service-related, and ultimately led to a debilitating back injury, the veteran may now qualify for veterans due to the secondary medical condition.
Applying for Veterans Benefits Years Later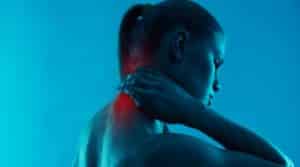 As stated above, often veterans thought that their injury was not severe enough to apply for benefits, or never knew benefits were an option. Or, they may have initially been denied due to the injury not being deemed serious enough at the time.
Time is many times a factor with veterans living with chronic injuries and ultimately being able to work or find gainful employment. They may feel that their past denial, or non-direct service-related injury disqualifies them from receiving life-changing benefits. This is untrue, as veterans have no time limitation on when they can apply for benefits, even if the injury occurred decades ago or even if they were denied many years previous.
Getting a Wisconsin Veterans Benefits Lawyer Involved
When a secondary medical condition from a service-related injury is affecting someone, it is wise to get an experienced veterans benefits lawyer involved that can wade through the many years of paperwork and figure out the best course of action. Tabak Law has experience obtaining veterans' benefits for many vets years and decades after their service-related injury occurred. Contact the professionals today by filling out a form on the site or calling 844-432-0114.