One of the most difficult components of applying for social security disability benefits can be the time it takes to get a claim approved. While having a lawyer involved can help expedite the process and increase the chances of getting approved, especially after being denied, many cases still take time to process.
While this can create a difficult financial situation for individuals unable to work during this time of limbo, it can often be made up for by backpay once the date of disability is determined. This is factored from the alleged onset date on your application. If verified, a lump sum payment can be made.
But what if there are extenuating circumstances that require a claim to be approved much quicker? For a certain subset, this can be a reality thanks to Quick Disability Determination.
What is Quick Disability Determination?
For some cases, there is something called Quick Disability Determination that allows the claim to be approved in as short as 15 to 20 days. The Social Security Administration uses a predictive computer model to analyze an individual's electronic file to calculate the probability that the applicant will be determined to be disabled. If the model finds a high probability, the application gets sent to a group that then determines Quick Disability Determination.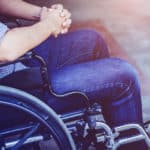 With Quick Disability Determination, the disability examiner can approve the request without having a medical examiner look at the file. This is one of several steps that this process eliminates, creating a much shorter window of potentially 15 to 20 days of approval, with the average coming in at around 19 days last year.
Terminal illness cases and compassionate allowance cases may also be expedited by the Social Security Administration. In these cases, there is obvious immediate need for benefits.
Quick Disability Determination Denial
While Quick Disability Determination is a possibility for a rare few cases, it doesn't mean the application is guaranteed to be approved. After the model approves the claim for potential expedited approval, the physical examiner may determine that they want to deny the claim. In this case, a medical consultant will need to look at the claim prior to the denial.
If the case is ultimately denied, it's not the end, as it will still go back through the standard disability determination process.
As with any denial or step in the process, having a lawyer involved greatly improves the chances to be approved and ultimately receive benefits. The professionals at Tabak Law have many years of experience getting denied applicants approved. Give a call today at 844-432-0114 for a free consultation.