Nearly half of all households in the United States have been impacted by the COVID-19 pandemic financially. During the pandemic, businesses have been forced to close or run with much less revenue, meaning they often have to lay off staff. This has impacted the households of business owners and their employees greatly.
Due to the substantial economic impact of the pandemic, the federal government has now approved the second round of stimulus payments for citizens. The first round of stimulus payments, approved in March of 2020, meant a payment of $1,200 per person, with considerations for children as well. More recently, in December of 2020, a second stimulus was approved for $600 per person, with similar considerations for children.
Will Disability Recipients Get 2021 COVID Stimulus Checks?
For many, the $600 stimulus approved was not enough to make a dent in their hardships. But luckily, individuals in multiple situations were able to get approved for the payments. This includes those receiving Social Security Disability (SSDI) and Supplemental Security Income (SSI). Nearly everyone who was approved to receive the first check, in March, was also approved for the second, which included SSDI and SSI recipients.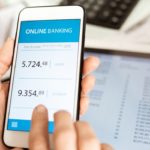 Now, with Joe Biden being elected president, there has been much discussion of additional economic relief payments. There was much discussion within the House of Representatives and Senate of making the $600 checks of the second round become $2,000 checks, which would mark a significant change for many. Biden even stated that if the Senate was won by Democrats due to the Georgia runoffs, that Americans would get the larger checks.
While it remains to be seen whether larger checks will reach American citizens now that the Georgia races were won by the Democrats, we know that SSDI and SSI recipients will all but assuredly be approved for them when and if that happens.
But what about further 2021 COVID relief checks that are issued in 2021? If these become a reality, will SSDI and SSI recipients qualify for them? While there is no guarantee, the precedent set by the first two rounds of stimulus checks would be difficult to backtrack. That is to say, any further COVID relief checks in 2021 should go to SSDI and SSI recipients as well.
As stated in the last round of checks, everything should be in place for these individuals to receive a further economic stimulus. "Most Social Security retirement and disability beneficiaries, railroad retirees and those receiving veterans' benefits do not need take any action to receive a payment," representatives from the IRS said in December. "Earlier this year, the IRS worked directly with the relevant federal agencies to obtain the information needed to send out the new payments the same way benefits for this group are normally paid. For eligible people in this group who didn't receive a payment for any reason, they can file a 2020 tax return."
For any questions on your SSDI or SSI benefits, or if you've been denied, get in touch with the professionals at Tabak Law by calling 844-432-0114 or filling out a form on this page.