If you are injured at work and are able to receive workers' compensation benefits, it is comforting to know you will be taken care of in the short-term. But you will undoubtedly wonder what will happen once you are able to come back to work. Will your job still be available? And can you be fired while on workers' comp in Wisconsin?
Luckily, Wisconsin is a state that definitely protects its injured workers. While many states adhere to these same kinds of policies, workers in Wisconsin can be especially grateful for how the rules are set up for them.
Can you be fired while on workers' comp in Wisconsin?
First of all, it is illegal for employers to retaliate against an employee simply because they were injured at work. This includes the firing of an employee for filing a workers' compensation claim. There is no legal way for an employer to fire someone for filing a claim – filing is completely within the employee's rights. How the decision plays out will be largely out of the hands of the employer themselves – especially when you get a lawyer involved early in the process who knows the ins and outs of the law pertaining to workers' compensation claims.
While workers cannot be fired in Wisconsin while on workers' compensation, there are also protections when it comes to returning to the job. For example, employers need reasonable cause to refuse to rehire a worker from their previous job. The employer also will likely need to exhaust a search for work the employee is able to perform if the employee is unable to do the exact same job or if the job no longer exists.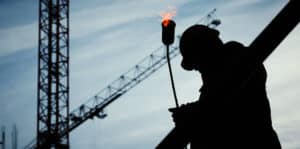 In all cases, it is on the employer to provide a fair reason, supported by facts, for not taking an employee back after a workers' compensation leave. The employer does not have to hold the job indefinitely though, or take someone back if the job or department has since been eliminated.
If you are cleared to return 100%, and your job is still open, you will very likely need to be rehired by your employer. However, if the position was filled due to a need of the business, or the position was eliminated, you may not be entitled to the job, depending on the situation. This is where the employer may be required to find similar and suitable work for you.
There are major penalties in place for employers who unreasonably refuse to rehire injured workers. Again, this is a time when hiring a workers' compensation lawyer would come in handy.
If you need a lawyer, or just have questions, get in touch with a Milwaukee workers' compensation lawyer today.