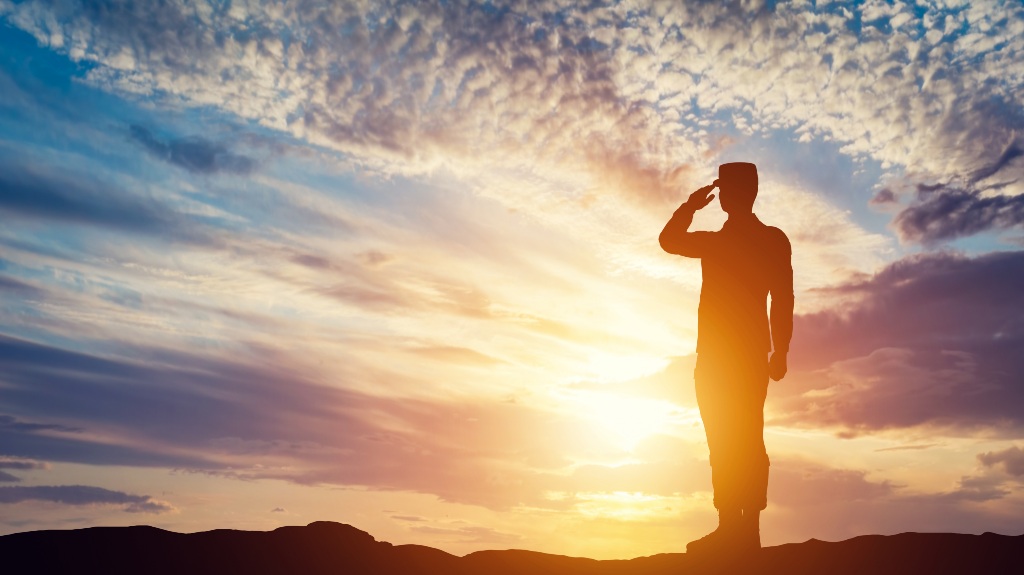 In early December, Tabak Law will be hosting two town halls with an important presentation on the Camp Lejuene Justice Act. Recently, the Camp Lejeune Justice Act was signed into law, and many veterans and their families may be eligible to receive damages. To learn more about the exposure requirements, presumptive conditions, and more either keep reading or join Tabak Law for one of their Camp Lejeune Justice Act town halls this December.
When and Where Will The Camp Lejuene Justice Act Town Halls Be?
There are two town hall meetings that we currently have scheduled with one in Kenosha and another in Muskego. You can find specific details on each of them below: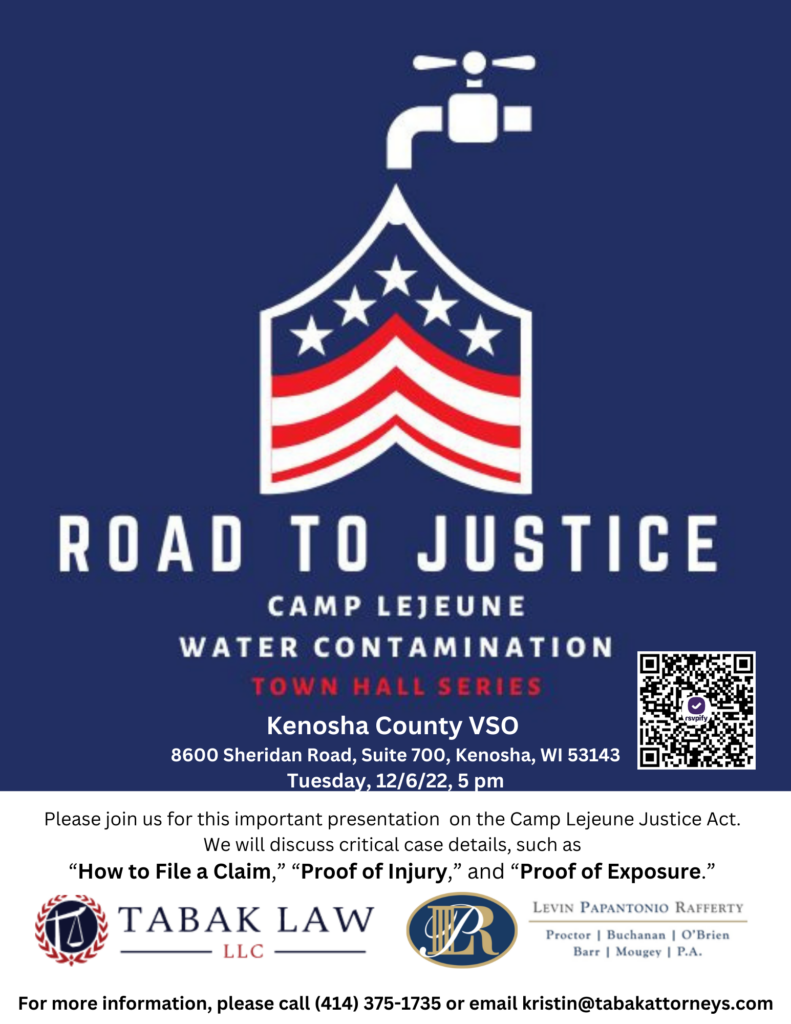 Kenosha
Kenosha County VSO
8600 Sheridan Road, Suite 700
Tuesday, 12/6/20222 at 5:00 P.M.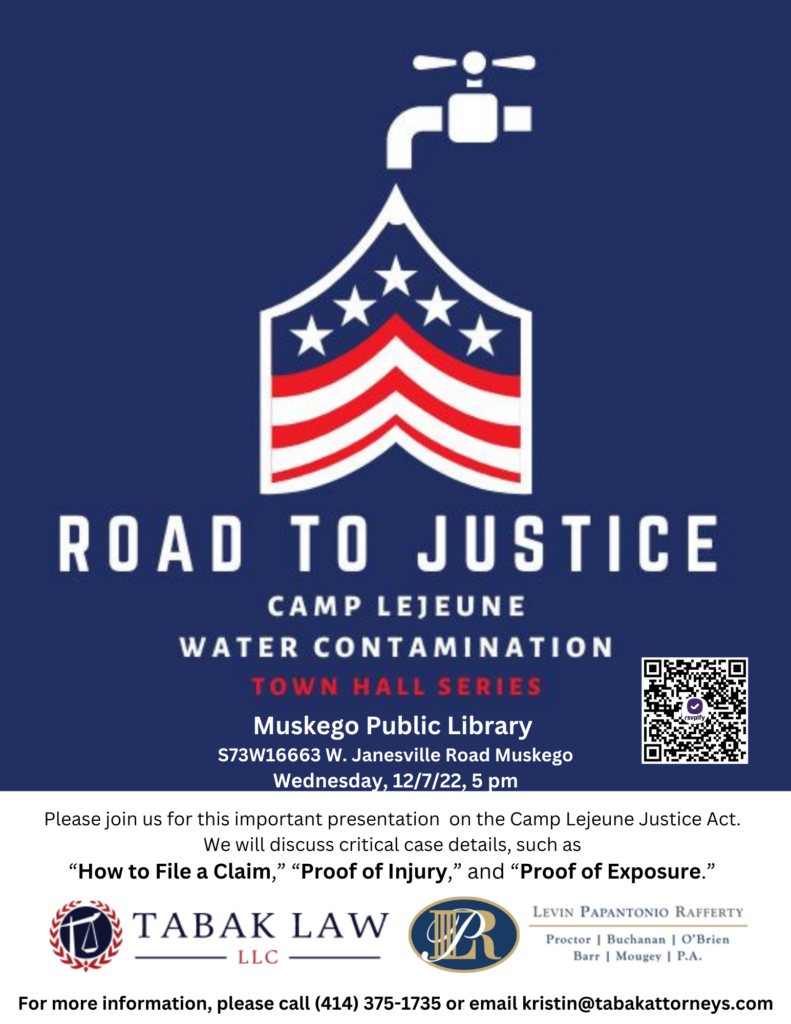 Muskego
Muskego Public Library
S73W16663 W. Janesville Road
Wednesday, 12/7/2022 at 5:00 P.M.
What Will The Tabak Law Town Hall Meetings Cover
Within both of our town hall meetings, Tabak Law alongside Levin Papantonio Rafferty will not only discuss how to file a claim but also how to provide both proof of injury and proof of exposure. Though we will be discussing the Camp Lejeune Justice Act specifically, many of the lessons that pertain to this act can be more broadly applied in other veterans cases and situations.
---
How Much Will VA Benefits Increase for 2023?
What is the Camp Lejuene Justice Act?
The Camp Lejuene Justice Act was first proposed in early 2021 and was signed into law as a part of the Honoring our Pact Act on August 10th, 2022. If you were stationed at Camp Lejuene in North Carolina between August 1st, 1953 and December 31st, 1987, you may have been exposed to toxic water, and with the passing of this act, exposed individuals are allowed to sue to recover damages. This is only available to those who were exposed to the water for at least 30 days.
What Could Toxic Water Exposure at Camp Lejeune Cause?
There are several presumptive conditions that are covered under the Camp Lejeune Justice Act. By considering these conditions presumptive, the government is saying if you have one of these conditions, and you meet the exposure requirements (in this case 30 days or more at Camp Lejeune) then your exposure is presumed to be the cause of your condition.
The presumptive conditions listed for both veterans and their families in the Camp Lejeune Justice Act include: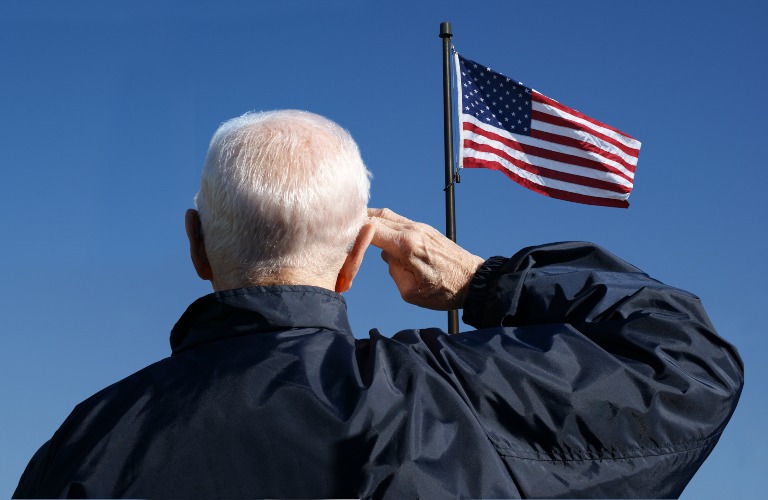 Aplastic Anemia
Bladder Cancer
Kidney Cancer
Leukemia
Liver Cancer
Miscarriages
Multiple Myeloma
Myelodysplastic Syndromes
Non-Hodgkin's Lymphoma
Parkinson's Disease
Other Potential Disease Processes
Read More: Can You Get VA Benefits For Getting COVID?
Tabak Law Help With Veterans Benefits and Claims
Whether you are seeking help with your Camp Lejeune toxic water exposure case, or other veterans exposure cases including burn pit exposure, or if you just need help with your veterans benefits case, Tabak Law is here to help. Our law offices can even provide a free case review! Reach out to us today to get the benefits that you deserve.
Nothing posted on this website is intended, nor should be construed, as legal advice. Blog postings and site content are available for general education purposes only.