Tabak Law was recently recognized by Expertise.com as a premier firm in the service area of workers' compensation in Milwaukee. Specifically, the service gave the law firm the designation of Best Workers' Compensation Attorney in Milwaukee.
Through independent research, Expertise.com identifies the top service professionals in a multitude of industries. The selection process comes down to five main criteria for a business to receive a "Best Of" designation.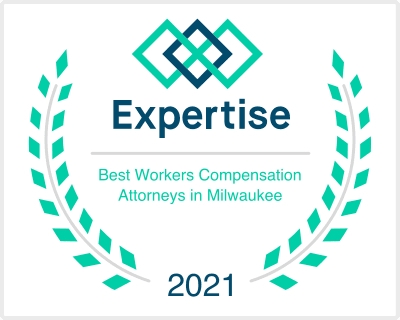 Reputation: A satisfied customer base that is willing to recommend the business
Qualifications: An established business that is licensed, accredited, and has been recognized with awards
Experience: An experienced staff with a high level of education
Engagement: A business that is considered very approachable for new and existing clients
Professionalism: A proven track record of customer service
Tabak Law checked the boxes required for the designation by being extremely client-centric, having very qualified staff, and a reputation for being successful with clients. The last component is clear from the company's positive reviews and interactions.
When it comes to workers' compensation benefits in Milwaukee and Wisconsin, Tabak Law has handled every kind of case. The firm is able to help anyone who has been hurt at work and is seeking benefits, and those that have been denied workers' compensation benefits in Milwaukee. 
Tabak Law has helped individuals with all of the following workers' comp injuries: 
Heavy machinery accidents

Scaffolding accidents

Explosions on the job site

Electrical accidents

Slip and falls

Back injuries from lifting

Carpal tunnel syndrome
Recently, Tabak Law has seen an influx of cases from those who work at home during the pandemic. Unknown to many individuals is that you can apply for workers' compensation benefits if you are injured while working at home. 
Tabak's Alex Eichhorn was recently featured on WTMJ to speak on this topic. Watch his segment below. To get in touch with a professional about workers' compensation benefits, call Tabak Law today at 800-245-1430 or fill out the form on this page.