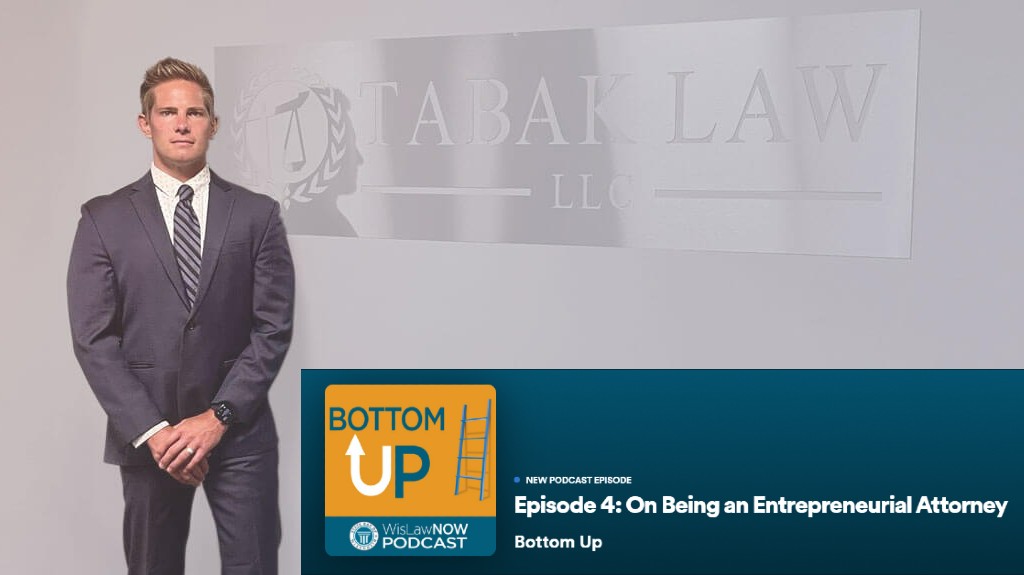 If you are a lawyer, in law school, or simply law-curious, then you need to check out the latest episode of the WisLawNow podcast Bottoms Up. It's a Wisconsin State Bar podcast and it just featured Tabak Law attorney and partner Alex Eichhorn as a guest. You can listen in to the podcast on its latest installment entitled "Episode 4: On Being an Entrepreneurial Attorney" on Spotify.
Star-Studded Cast of Wisconsin Legal Entrepreneurs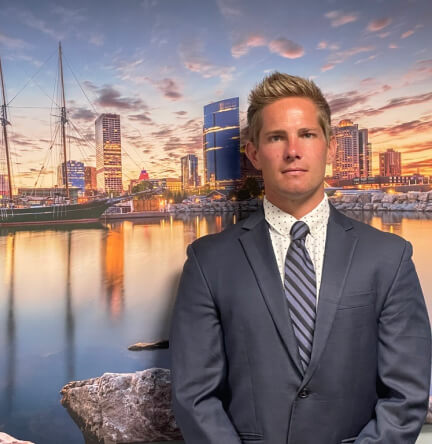 Not only is Alex Eichhorn featured on the podcast, but he is joined by fellow legal entrepreneurs Emil Ovbiagele and Kristen Hardy. If it sounds like the three of them are close friends, here's why, they all graduated from Marquette University Law School in 2014 together.
Emil Ovbiagele is a past president of the State Bar of Wisconsin's Young Lawyers Division and the founder of the prestigious OVB Law & Consulting S.C. in Milwaukee, and Katie Hardy is an assistant general counsel at a Fortune 500 company. Together they host Bottom Up as a WisLawNow podcast through the Wisconsin State Bar.
Alex himself was quick to rise to the rank of partner at Tabak Law only 2 years after graduating. He has been instrumental in the firm's embracement of technology and modern processes to achieve rapid growth for the firm.
---
Rising Stars at Tabak Law Featured by BizTimes
Young Lawyers Should Listen in to Bottom Up!
This episode isn't just about being an entrepreneurial attorney, it is also about the challenges that are faced by young attorneys and how developing that entrepreneurial mindset can be crucial as a young lawyer even if you aren't necessarily setting out on your own venture.
Other Listens: Attorney Monica Irelan Karas Talks Veteran Law on WTMJ 620
If you're the type of person that loves to listen to every single episode, then you are in luck. The podcast just began earlier this year and there are just 4 episodes to catch up on—5 if you count the episode 3 two-parter as two separate episodes. Take a listen to episode 4 with Alex Eichhorn below.
Tabak Law is Here to Help
If you need legal help, Tabak Law in Milwaukee, Wisconsin, with attorney and partner Alex Eichhorn, might be able to help. At Tabak Law, we offer legal services in a variety of practice areas including SSI and SSDI benefits, veteran's benefits, worker's compensation, and personal injury. You can reach out to us today for a free case review!
Nothing posted on this website is intended, nor should be construed, as legal advice. Blog postings and site content are available for general education purposes only.