Filter by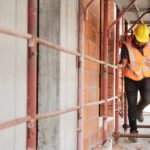 Workers Compensation
How do I appeal my Workers' Comp Denial in Wisconsin?
You were hurt at work. You reported the injury to your employer, sought medical attention, and filed a workers' compensation claim. You did everything right. Yet, your claim was denied. The above scenario happens to many Wisconsin workers. Even though it seems obvious that you should be approved for workers' compensation benefits to help compensate… Read more
Injured? Unable To Work? We Can Help!
CONTACT US TO ARRANGE A FREE CASE REVIEW WITH AN EXPERIENCED SOCIAL SECURITY DISABILITY LAWYER.