We fight for those who have fought for us
The Department of Veteran Affairs began mailing examination notice letters to approximately 24,000 veterans who were possibly misdiagnosed by unqualified doctors. The medical examinations were conducted in connection with disability compensation claims processed between 2007 and 2015. Veterans receiving the notice letters have one year to opt in for a new examination. Importantly, the veteran is also allowed to provide medical evidence from "private" physicians for consideration as part of the examination.
"We let these Veterans down," Secretary McDonald said. "That is why we are taking every step necessary to grant equitable relief to those affected to ensure they receive the full benefits to which they are entitled."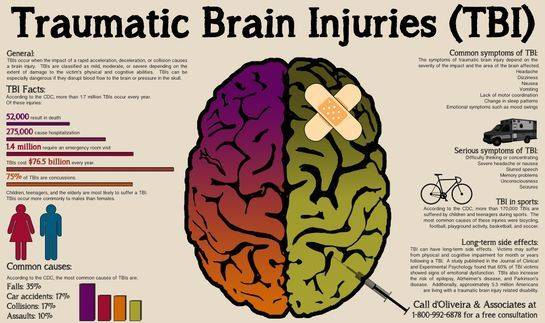 If the qualified doctors confirm a previously undiagnosed traumatic brain injury (TBI), they could be entitled to significant health care and compensation benefits. However, the VA warns that the new TBI examination and reprocessing of the claim may result in increased ratings, continued ratings, or reduced ratings. It is imperative that each Veteran, especially those with a rating of at least 10%, analyze the risks carefully.
Many veterans who have been previously denied TBI claims may also have secondary service-connection claims that may be allowed to be re-opened. This will allow a veteran to possibly request new examinations for any condition that may be a residual of the TBI, including mental health.
The possibility of re-opening claims allows some veterans to possibly have back pay recovery on their claims.
If you underwent a TBI medical examination between 2007 and 2015 contact Tabak Law for a risk free consultation by calling 414-351-4400 or by contacting us online. We know that it's not always easy to get to an attorney, so we offer home and hospital visits for your convenience. Our attorneys visit with people throughout the Greater Milwaukee area to answer questions about Social Security Disability, Personal Injury, and Worker's Compensation.
The VA allows individuals and attorneys to represent claimants in their quests for VA benefits.  However, in most cases, the individual or attorney must be accredited by the VA in order to engage in representation activities.  Attorney James Brzezinski of Tabak Law is accredited by the VA to help veterans, their spouses, and their dependents obtain the VA benefits they are entitled to.  As a former rating specialist for the VA, Attorney James Brzezinski knows what is needed to prove eligibility for the various benefits and has a unique understanding of the process to do so.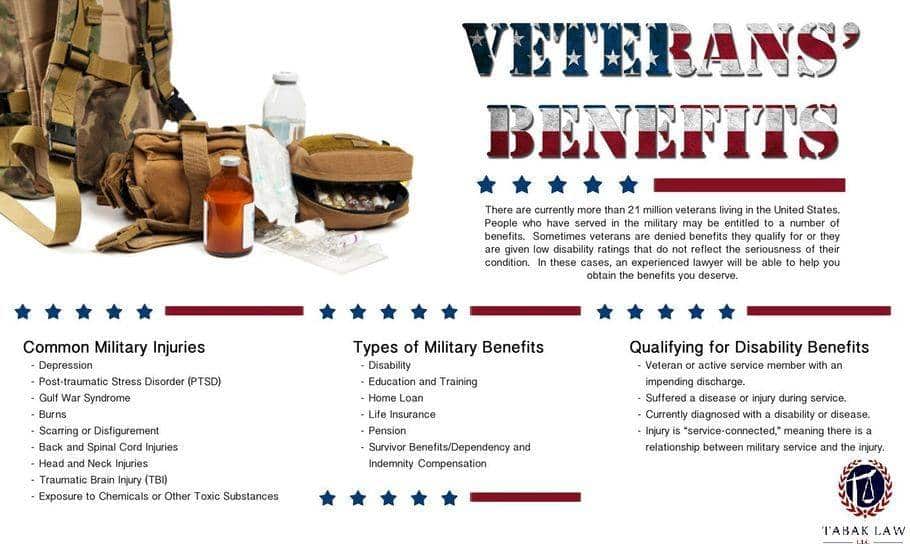 Speak With A Veteran's Benefits Attorney Today!
For a free consultation, contact a lawyer at our Milwaukee area office by calling (414) 351-4400 or contacting us online. Our attorneys also visit with people throughout the Greater Milwaukee area to answer questions about Wisconsin Veterans Benefits.
Injured? Unable To Work? We Can Help!
CONTACT US TO ARRANGE A FREE CASE REVIEW WITH AN EXPERIENCED SOCIAL SECURITY DISABILITY LAWYER.