Filter by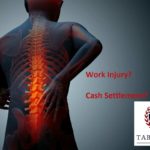 Workers Compensation
Do you Suffer From Back Pain After Years of Work?
Tabak Law's workers compensation department specializes in aiding injured worker's. If you suffer with back pain after years of work you may be entitled to workers compensation benefits. Give us a call today for a RISK FREE consultation. Pushing, pulling, carrying, lifting, bending, twisting: Some jobs require a great deal of physical work; but… Read more
Injured? Unable To Work? We Can Help!
CONTACT US TO ARRANGE A FREE CASE REVIEW WITH AN EXPERIENCED SOCIAL SECURITY DISABILITY LAWYER.