Filter by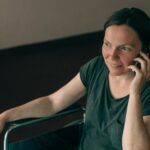 Social Security Disability
Do I Need a Lawyer for a Disability Claim?
Many people have reservations about talking to a lawyer. There's a good chance someone facing a disability for the first time has never spoken to a lawyer before. This unfamiliarity creates a world of unknowns – and any previous perception of what a lawyer is comes rushing to mind. But in reality, getting in touch… Read more
Injured? Unable To Work? We Can Help!
CONTACT US TO ARRANGE A FREE CASE REVIEW WITH AN EXPERIENCED SOCIAL SECURITY DISABILITY LAWYER.